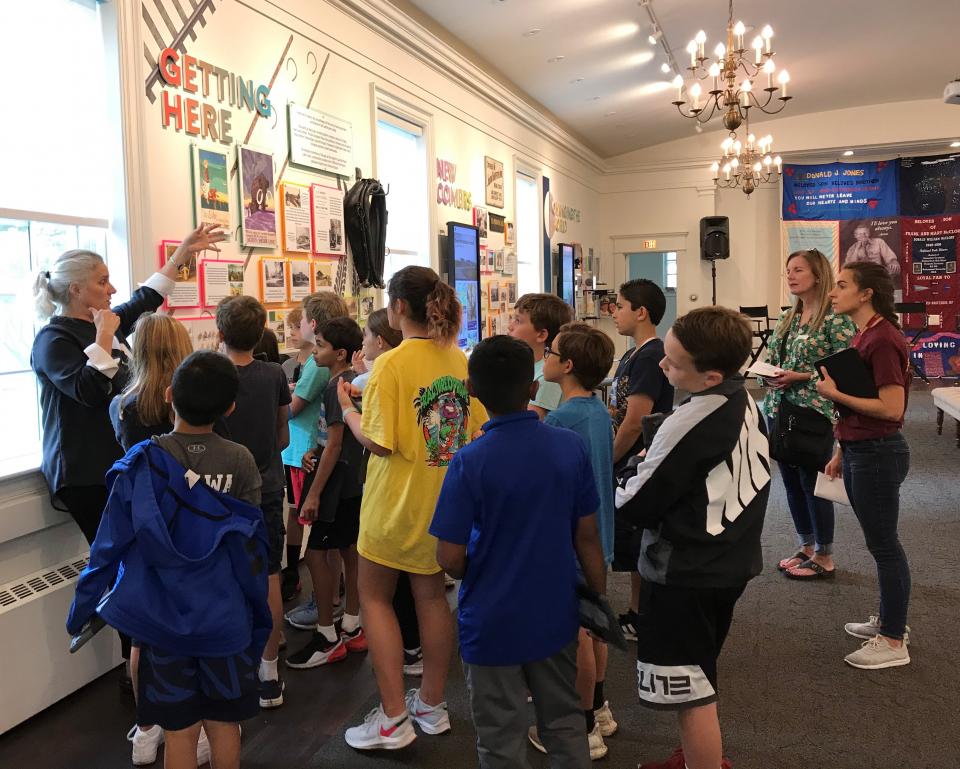 The History Center has developed a series of modules for use in the classroom. The modules available for download are:
Middle School
High School
For kids and families
We provide educational resources for kids who are looking to research or learn about local history, create video interviews, or learn how to use archives and primary documents. 
If your group is interested in specific tours, visits, or topic areas, please contact George Sigaev at programs@lflbhistory.org to discuss the available opportunities.
For educators and teachers
We encourage teachers to use the History Center as a learning tool for their classes, both on site and online, through our extensive online database of stories and materials. We provide custom learning experiences on site and work with teachers to create multi-stage projects that engage students before their visit, during the visit, and beyond to ensure that the experience isn't a single connection point to history.
We also provide opportunities for History Center staff to come to the classroom and speak about the role of history and careers in history. In addition, we can create presentations specific to coursework that your students are currently studying. For more information, please contact programs@lflbhistory.org.
Help Create History Now
These activity sheets are designed for elementary and middle school children so they can help record history.