Mission
The History Center of Lake Forest-Lake Bluff connects people and inspires curiosity by exhibiting, preserving, sharing and celebrating history. Our programs, exhibits and education initiatives provide audiences with an understanding of how communities develop, change, and grow and help further develop one's sense of self, place, and community. 
We serve the Lake County area, with a focus on Lake Forest and Lake Bluff community history, offering more than 20 lectures and public programs a year, and several rotational exhibits. With a robust collection dating back to the 1840s, the History Center handles research requests each year from people looking for information about Lake County events, architecture, businesses, institutions and people.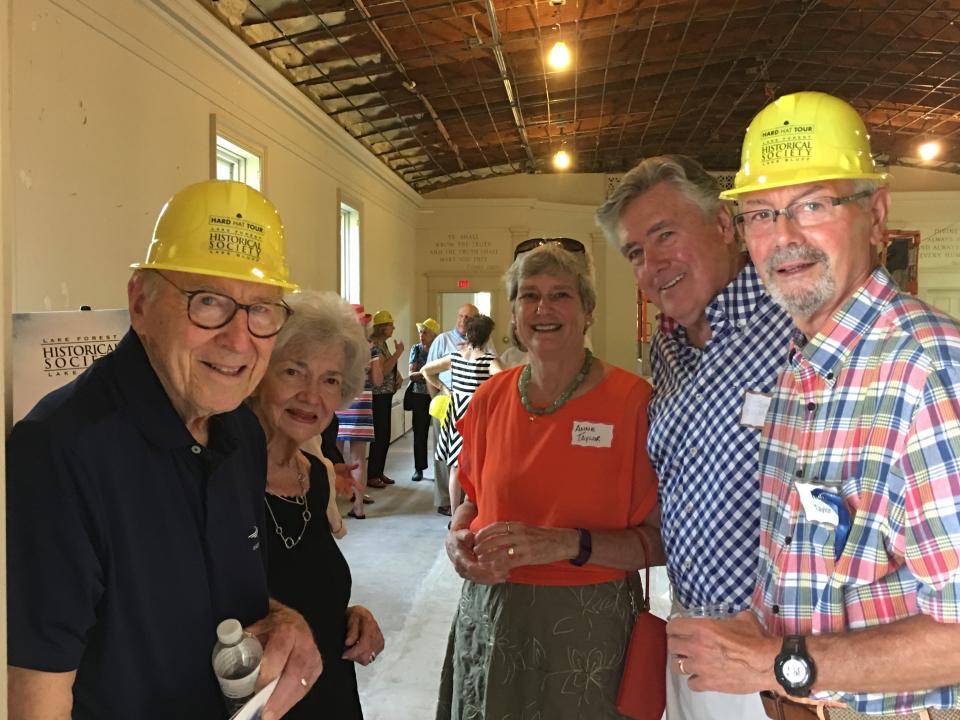 History
The History Center of Lake Forest-Lake Bluff (originally called the Lake Forest-Lake Bluff Historical Society) was formed in 1972 to preserve the history of Lake Forest and Lake Bluff with Elmer Vliet as its first president. After many years in a room at the Gorton Community Center, the Lake Forest-Lake Bluff Historical Society moved into its first museum building in 1998, and then opened at our current site in October 2018.
Services
Championing curiosity in the past, present and future is our specialty. The History Center plays an important role in the community by collecting oral and written stories, photographs, personal and business archives, as well as select objects that tell our story.
We have the Hunter Family Education Hall, which houses our main exhibits and most of our public lectures and presentations. The Katherine Bell Hale Gallery is home to three special topic exhibits each year along with additional traveling exhibits and art shows. Studio 509 is our in-house recording studio, where visitors can record personal stories for our archives. Our Research Center is available by appointment to the public to request and review archival materials from our wide-ranging collection, where you'll have access to a research carrel and materials at no charge.
Highlights of the Collection
We have an archival collection of approximately 3800 cubic feet of materials, with a digitally accessible holding of more than 20,000 images and written records. The archives are in a separate building, which is not specifically climate-controlled for the holdings but provides adequate ventilation and humidity control. Materials are accessible through request. The entire collection is available to the public for personal or academic use. The curator retrieves the materials from the staff-only area and secures it at an assigned carrel in the public research center. There is no charge for the service.