Ragdale in Chicago at the Chicago History Museum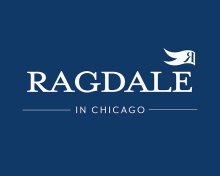 Executive Director Carol Summerfield from the History Center Lake Forest-Lake Bluff and Sam Lewis from the Ragdale Foundation join in conversation with Sue Lawson, whose family has been a part of Lake Forest's community for more than 120 years.
Lake Forest benefited economically and socially from the small, strong community of African American residents, who were a consistent part of the community beginning in the late 1800s—although their stories have been absent from most of the historical records and narratives presented in the city's history, including those at the History Center of Lake Forest Lake Bluff. This conversation will touch on why this project, funded by the National Endowment of the Humanities and the American Historical Association, is critical to American History and what the efforts to collect stories and engage the public entails.