Whistle-stop Wonderland: A Model Train Exhibit
Open through mid-January during normal open hours!
Our 2023 holiday exhibition showcases a large display in our Education Hall, complete with running trains put together by the Midwest Rails RR Club. In our Katherine Bell Hale Gallery, we have dozens of stationary model trains on display along with a brief history of the field of model train making. Model train loans are predominantly from local residents and affiliates of the History Center.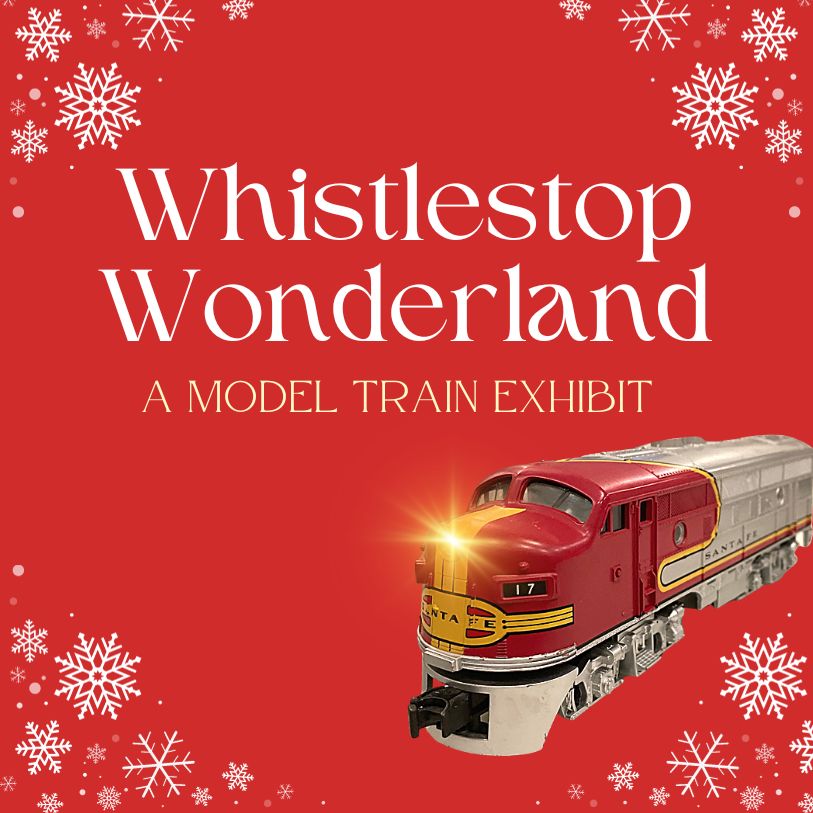 In celebration of this family-friendly exhibit, the History Center has organized three Saturday parties within the month of December (excluding December 23) for everyone to enjoy! These parties, "Choo-Choos and Chew-Chews at the History Center," include hot chocolate, desserts, and games & activities for the kids.
If you're looking for a family-friendly, holiday event to enjoy, look no further!
Admission is free, everyone is welcome!
---
Upcoming Exhibitions
Opening January 25, 2024 4 Degrees of Difference: From Glaciers to Global Warming
Opening May 16, 2024 Modern in the Midcentury: The Transformation of Suburban Life in Lake Forest & Lake Bluff
Opening November 8, 2024 Returning From War: 100 Years of the Veteran Experience
Opening March 21, 2025 F. Scott Fitzgerald in Lake Forest