The History Center is free and open to the public.
Hours
We're delighted to announce that we will reopen to the public on February 2, 2021.
New Days. New Hours. The museum will be open to the public on Tuesdays and Wednesdays from 1-4pm and Thursdays from 10am to 1pm.
The Research Center will be open by appointment only. To schedule an appointment please email lstein@lflbhistory.org
Several Covid-19 prevention measures will be in place including: 
A maximum of ten people will be allowed in the building at a time.
Social distance of at least six feet shall be maintained between all visitors and staff
Face coverings over nose and mouth required of all visitors and staff.
Hand sanitizer stations in Lobby and Education Hall, with styluses and wipes for touch screens
Staggered visitor entrance to gallery exhibit and permanent exhibit as necessary; for example two family groups at a time in the main exhibit hall and one family group in the gallery.
Frequent hand washing and daily wipe down of all surfaces by staff
We look forward to seeing you back at the History Center!
We are a ROAM Member Museum!
The History Center of Lake Forest-Lake Bluff is a proud member of ROAM (Reciprocal Organization of Associated Museums). 
See a list of participating ROAM museums nationwide
Accessibility
The History Center is dedicated to ensuring accessibility for all of its visitors.
We offer handicap accessible parking spaces and the main entrance to the museum from the parking lot is wheelchair accessible. 
We have accessible bathrooms. 
We offer a hearing loop for all hearing assisted devices during all lectures and public programs.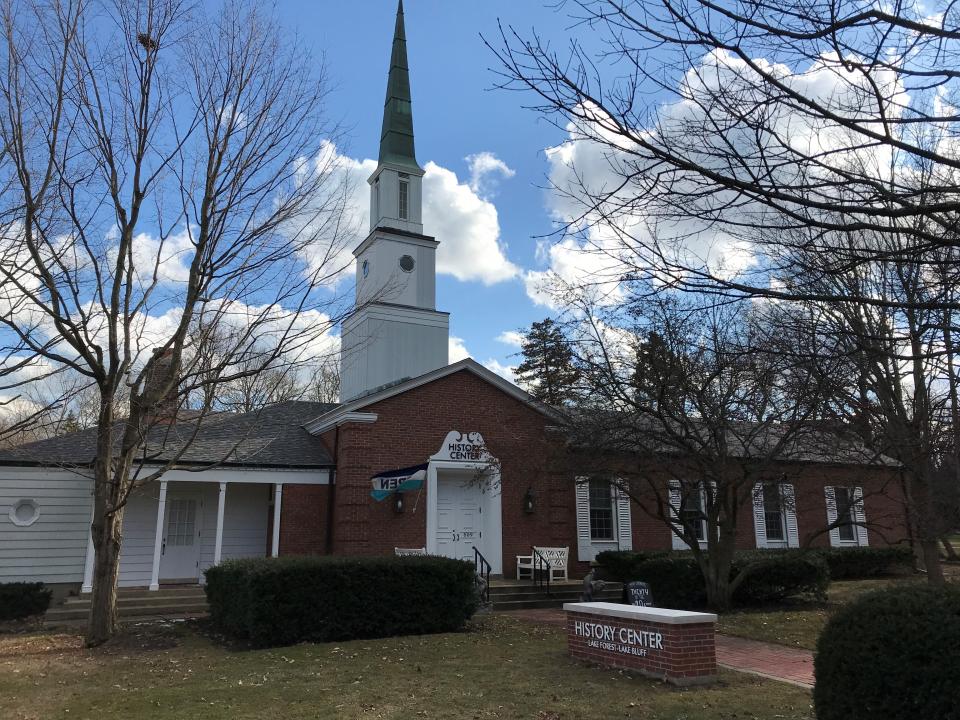 Getting Here
We're located at the corner of Deerpath and Washington Road in Lake Forest, Illinois. The official address is 509 East Deerpath, Lake Forest, IL 60045. 
Access to our parking is on Washington Road, behind the museum. The parking lot is open during museum hours and all public events.
The Research Center is located on the same campus, behind the museum and off the parking lot. Its physical address is 630 Washington Road.
Our parking lot accommodates 15 vehicles. Parking is also available on Washington Road and Deerpath east of Washington.
We are just two blocks from Lake Forest's historic Market Square and the Metra train station. Several restaurants, coffee shops, and retail stores are within walking distance of the History Center.