Trivia Night at the History Center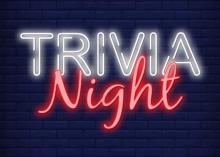 Location
History Center Lake Forest-Lake Bluff
Cost
$25.00 per member | $35.00 per non-member
Prepare yourself for a battle of historic proportions!
The fifth-annual History Center of Lake Forest-Lake Bluff Trivia Night is almost upon us. Put on your thinking cap for an evening of food and friendly competition! You don't need to be a history buff to join in and have fun: trivia themes are inspired by topics such as sports, general knowledge, popular culture, local history, and our exhibit-connected topic, "Big and Small."
Join a team on your own, or round up your own group of up to eight people. Enjoy pizza and salads from Pizzeria DeVille. This year it's BYOB! Sparkling and still water will be provided.