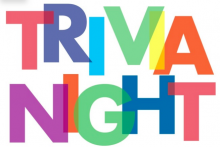 Cost
$25 non-member, $20 member
It's back! This very popular and much-anticipated event may look a little different this year, but the competitive spirit will be the same! We're excited to kickoff the evening with a performance by the Buckthorns, then move on to eight rounds of trivia covering everything from science to sculpture with some local flavor mixed in!
This year, we'll be running trivia through an online platform called Kahoot! Be sure to check out this helpful video to see how Kahoot! works. Please note that Kahoot! does not allow you to form teams with those outside your household. Tickets won't be per person this year. An entire household can play for the cost of one ticket!
If you have any questions about how Kahoot! works, feel free to reach out to Alex at aschneider@lflbhistory.org. We're planning a practice session the day of for anyone who wants to give it a go before the competition begins.
So, get your game on and get ready for another wild night of history trivia! Who knew it would be our membership's favorite event of the year?!